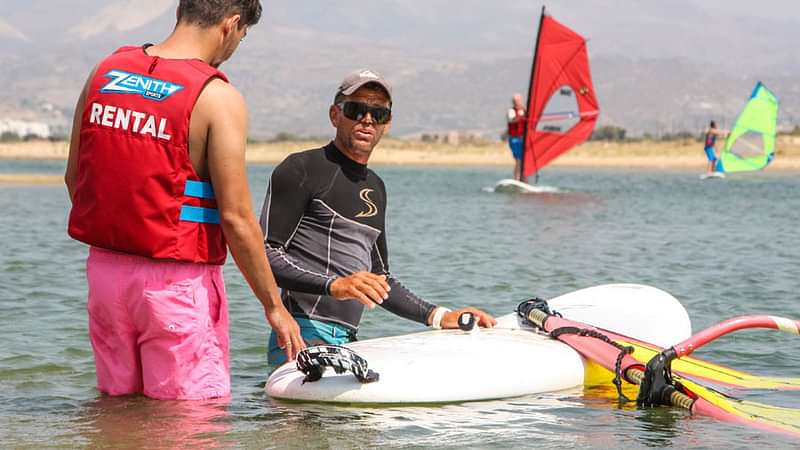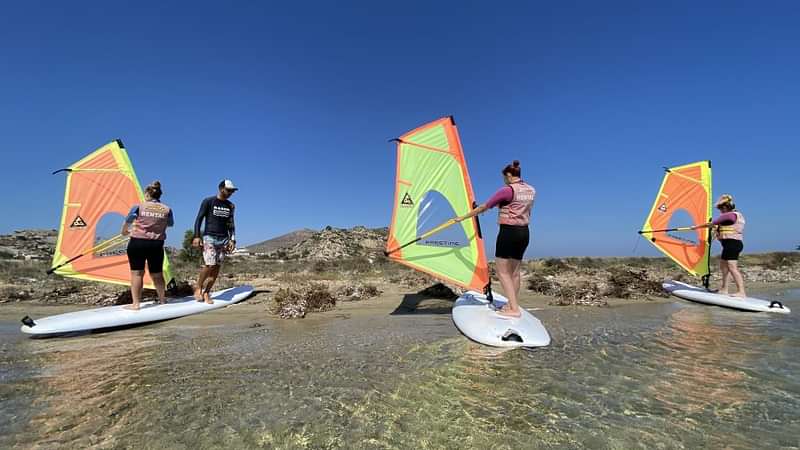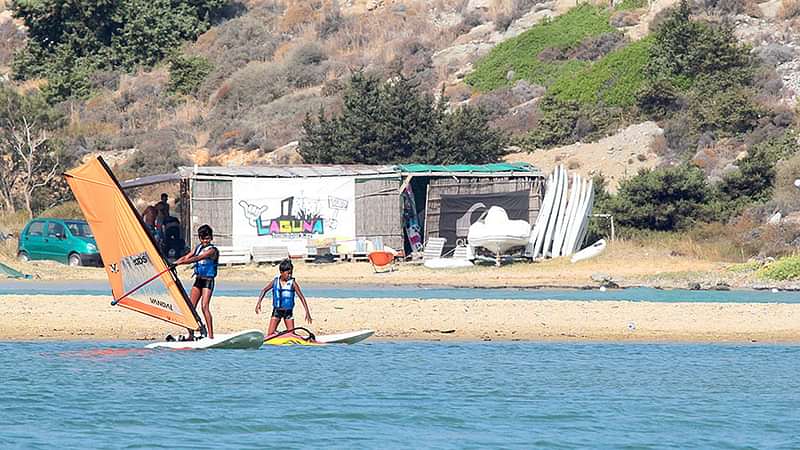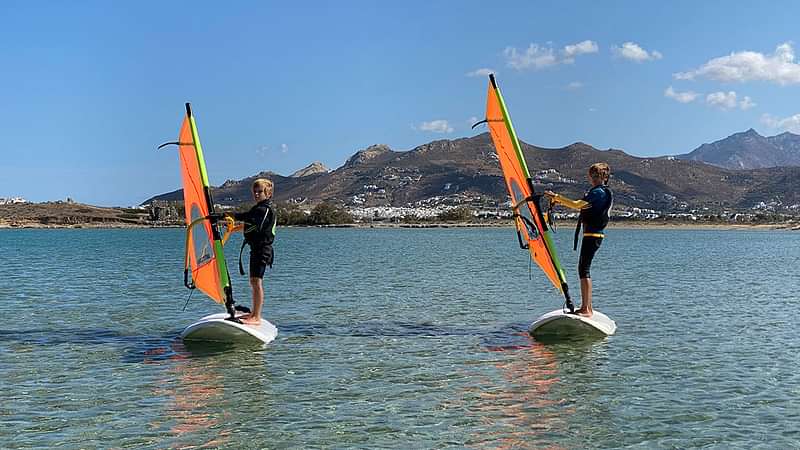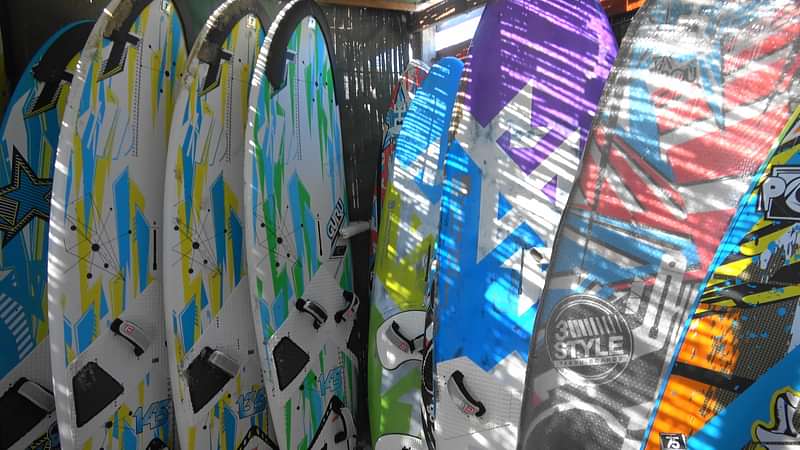 Duration: 1 hour

Easy

Electronic Voucher

Meet on location
Free cancellation
Always great prices
Description
Learn windsurfing just outside Naxos town with this one-hour lesson from an expert, experienced, and fully qualified guides. The area has shallow waters and is just windy enough for beginners. It's the perfect location. 
If you book, on your ticket, you will get a Google Maps link to the location which is a bit outside Naxos town. We can provide transportation if needed.
You will be provided with specialized equipment for beginners. Introduction to the basics of the theory and security measures. And after completing the course, you will be an independent rider, knowing how to get stuck and run, going up in the wind.
The price is adjusted according to the group:

1 person: 60 euros 
2 people: 50 euros per person
3 people: 45 euros per person
4 to 6 people: 40 euros per person

For extra hours ask us.
Reviews!
Thank you for submitting your review
Never in my life had I thought that I would actually make it to Greece, to an absolutely stunning island, and would windsurfing. As I was scrolling on Zas Tours on my phone I came across this experience and immediately booked it. I was so excited and could wait to go. I had a bit of a rough time finding the location, but it was ok. As soon as I arrived the adrenaline started to rush in. The instructor was super helpful and I could tell he was a professional who loved his job! We had a lesson for 1 hour (I won't lie, it was pretty hard) but as i continued practising for another hour or so, i finally got the grip. I stayed in Naxos for 2 weeks and rebooked 3 more times windsurfing lessons. Who knew this summer i would find a new hobby?