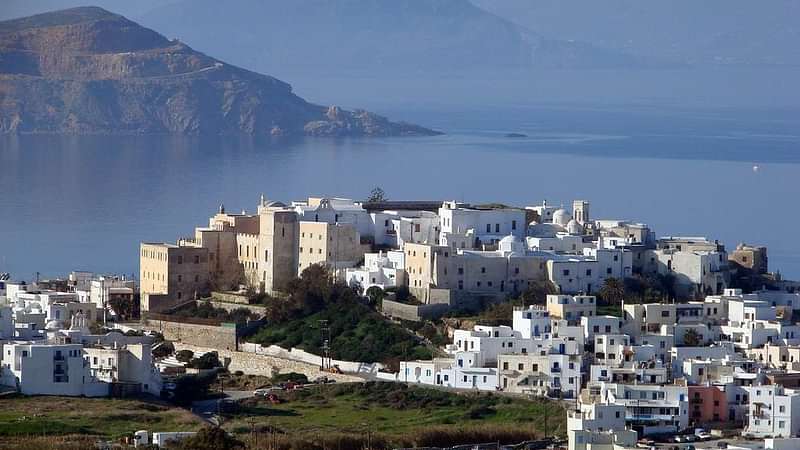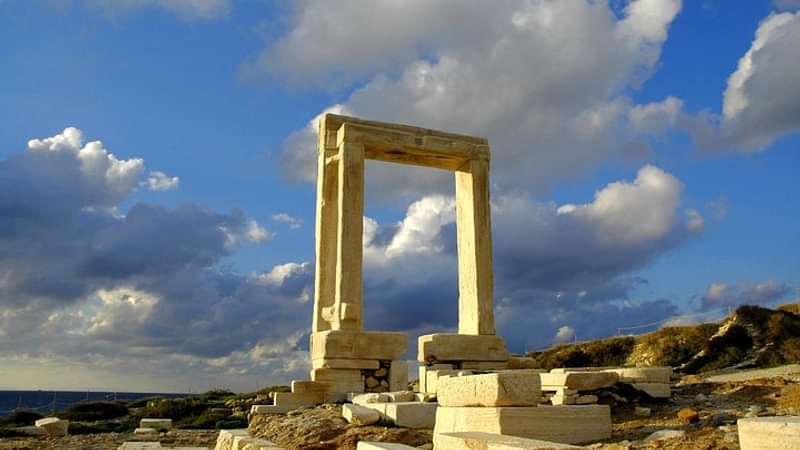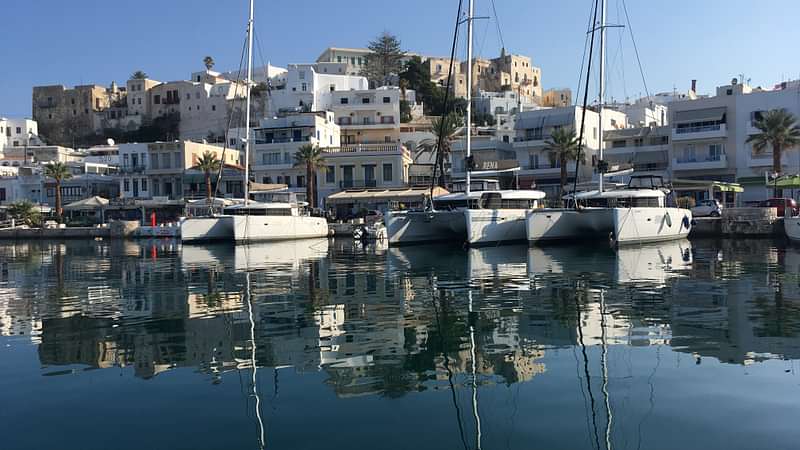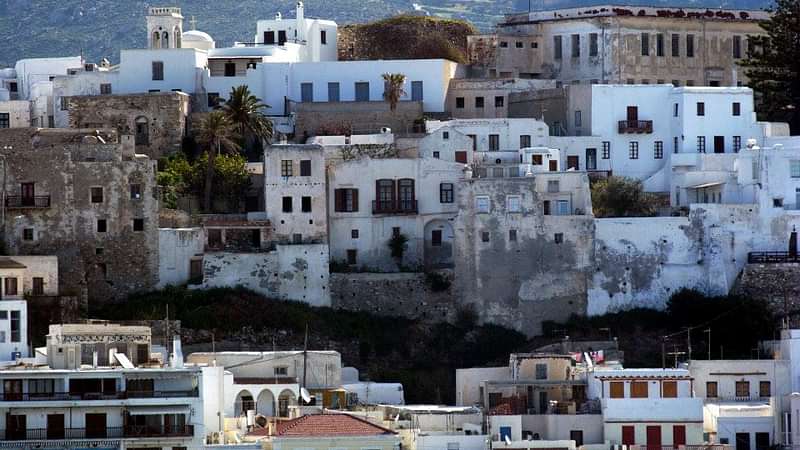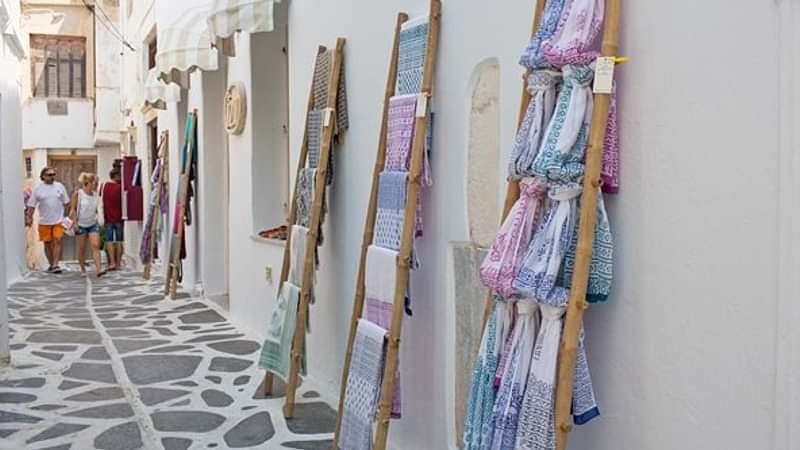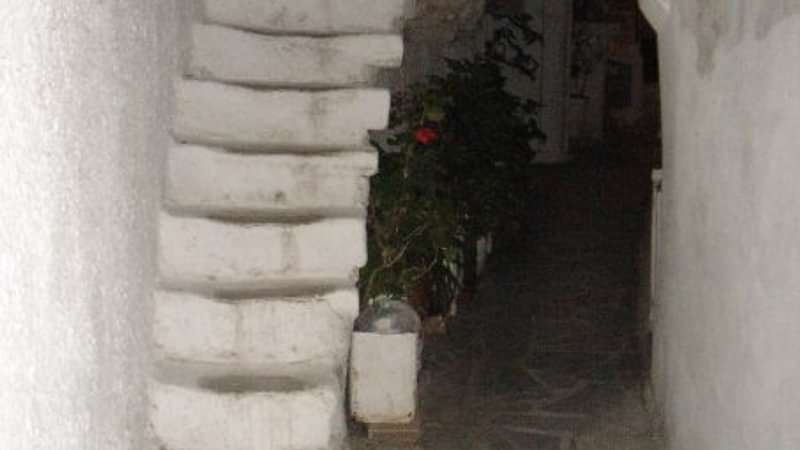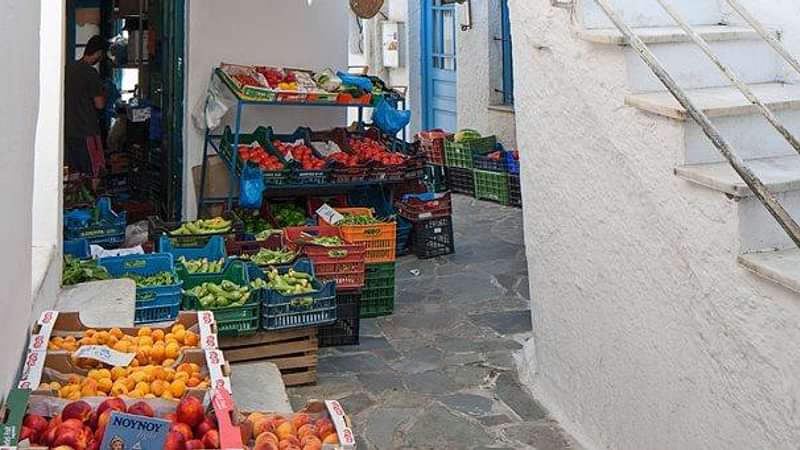 Duration: 2 hours

Easy

Electronic Voucher

Meet on location
Free cancellation
Always great prices
Description
A pleasant walk through time to experience the life of another era, an unforgettable experience on the island which is much more than beaches and sun.
Starting with an optional mouthwatering experience with cheese and wine tasting, we enter the Venetian castle from the South Gate (Paraporti) which is one of the three entrances to the Castle. We walk in the colourful flowery alleys, admiring architectural constructions from another time and getting into a medieval atmosphere which still echoes the past. This is one of the three castles in Greece which are still inhabited these days.
We walk by the Ursuline Monastery and former School and then visit the "Avaton 1739" café, located on the terrace of the nuns' dormitories, to enjoy the most spectacular view of Naxos Town and its whereabouts.
Then we walk to the Catholic Cathedral and to the East Gate. Through the maze of the narrow alleys we end up at the North Gate (Trani Porta) and then all streets lead to the port and you feel you have become a piece of the Naxian history.
We stroll in the Old Market an inviting area filled with souvenirs, art shops and much more. A perfect place to take amazing photos!
When we get to the main seafront we have a break to taste Kitron (Citrus) Liquor, the famous unique Naxian liquor and last but not least stop, the "Portara", the island's landmark, where apart from getting amazed by the size, the grandeur and the history you enjoy a magnificent sunset.
Pricelist:
City tour with tasting: 45 euros per person
Just city tour - no tasting: 30 euros per person
Reviews!
Thank you for submitting your review
We enjoyed the tour very much. Our guide was informative and very passionate about Naxos. The bus was comfortable and the scenery breathtaking. Highly recommend as a stress free way to see the island.
The quality of a tour depends on the guide (on his/her waking state; on his/her mastery of the subjects, English, time...). FYI ticket for Demetres Temple not included in the price, so have cash to pay; "sloppy" visit of it (15-20 min) and some other points of interest to then spend 1h20 at Appolonas instead of 50 min.
We were very pleased with the trip. The guide presented the history and culture of Naxos in an interesting way. The air-conditioned coach was comfortable. We highly recommend a trip with a travel agency.
Excellent must do tour. Very good and experienced tour guide.
Εξαιρετική ξενάγηση.Πανέμορφοι προορισμοί.
Nous avons passé une très bonne journée avec notre guide Fabio , petit groupe de 7 personnes, avec un chauffeur très souriant. Nous recommandons cette excursion d'une journée pour visiter des sites historiques incontournables, des petits villages de Naxos et une baignade (n'oubliez pas vos maillots de bain..!) Maud et Céline de Lille (59)