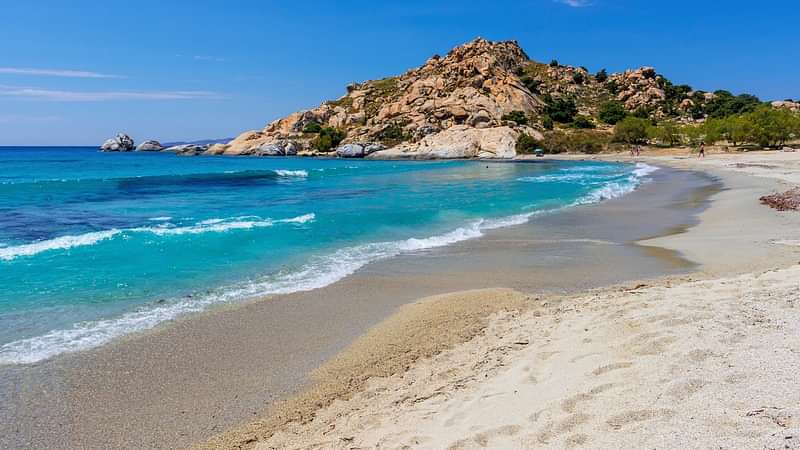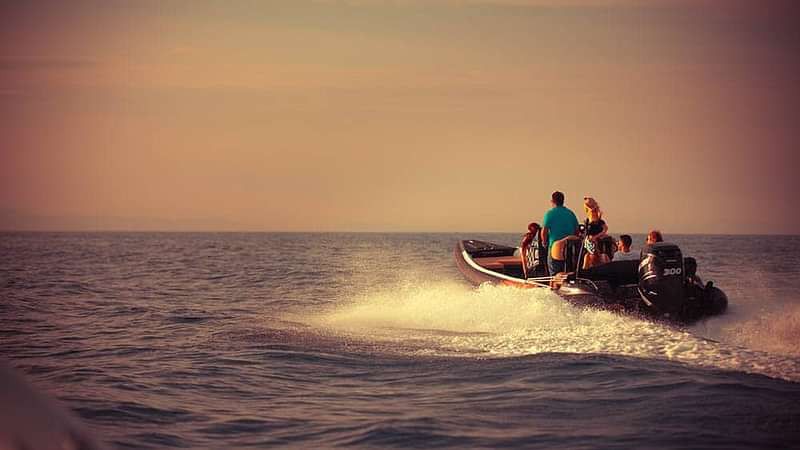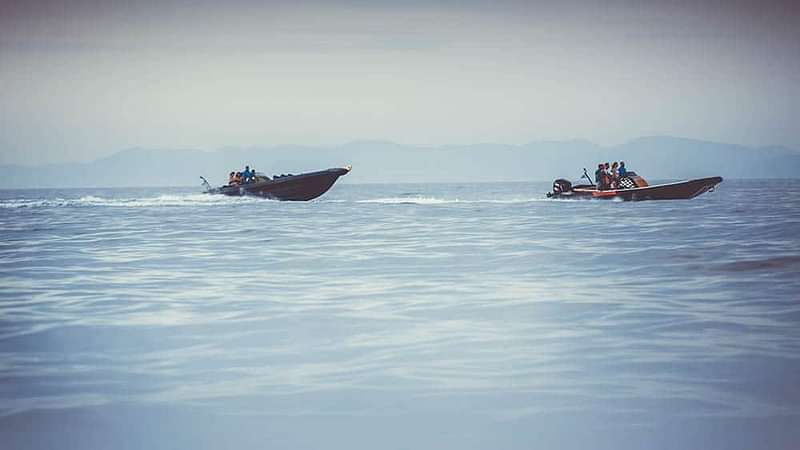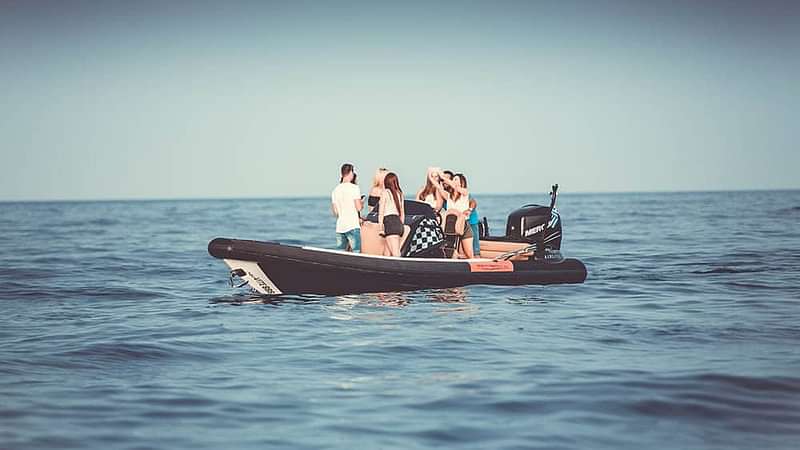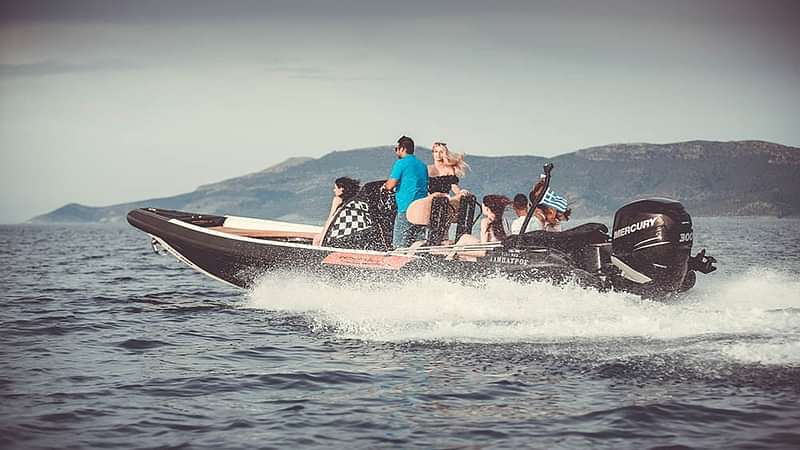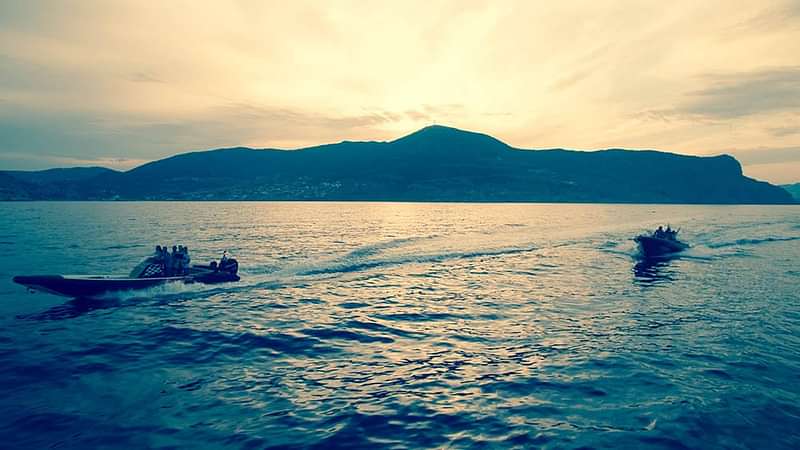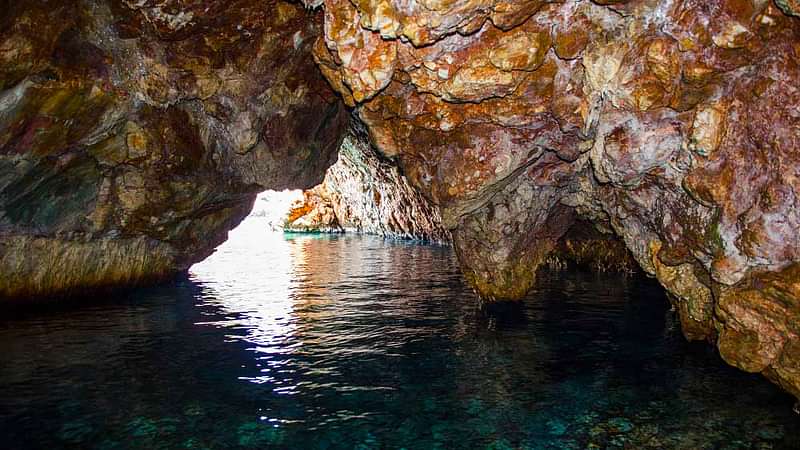 Duration: 5 hours

Easy

Electronic Voucher

Meet on location
Free cancellation up to 24hrs before
Best price guarantee!
Description
Choose your preferred tour. Each tour is approximately 5 hours in total. The RIB speed boat can take up to 9 people.

Southern Naxos (pristine natural environment, limited road network)

Travel: Aliko – Mikri Vigla – Ag. Sozon – Rina Cave
Dreamy, secluded beaches compose the unique puzzle of the southern part of Naxos. Discover them on this exciting but relaxing cruise:

You will tour around some of the most enchanting beaches of the island, like Alyko, a white sandy shore with turquoise waters. 
Next, you will visit the nearby idyllic beaches of Mikri Vigla and Kastraki that combine natural beauty with blue waters.
You will also visit the white Lilliputian chapel Agios Sozon and the Rina Cave and enjoy swimming in crystal clear waters. 
Finally, we can stop in Agiassos for lunch before returning to Chora.


Northern Naxos (wild beauty)

Travel: Amitis – Itonas – Apollonas
For adventure lovers, a visit to the North of Naxos is a must.

You start your tour in Amyti, a long, white sandy beach with impressive waves and a popular destination for windsurfing and kitesurfing enthusiasts
Then we head to Lionas Bay, a pebbly, unspoiled and peaceful beach, ideal for tranquility and relaxation.
Lastly, we arrive at Apollo where we will swim in the beautiful waters and enjoy the beach with golden sand and fine pebbles, perfect for water sports. 
If you would like to dine after our tour, there are several seaside taverns nearby to choose from.

Sailings normally start from the small marina in the Chora of Naxos - but we can also arrange a pickup almost anywhere on the shoreline of Naxos.
Cost now: 550 €     
+ Fuel cost (paid on the day, card or cash): Approx. 180 €  
Approximate total: 730 euros

Send us an inquiry using our form today, and we'll take care of you personally. 
Reviews!
Thank you for submitting your review